2022 House and Garden Improvements Campaign
Dear Friends,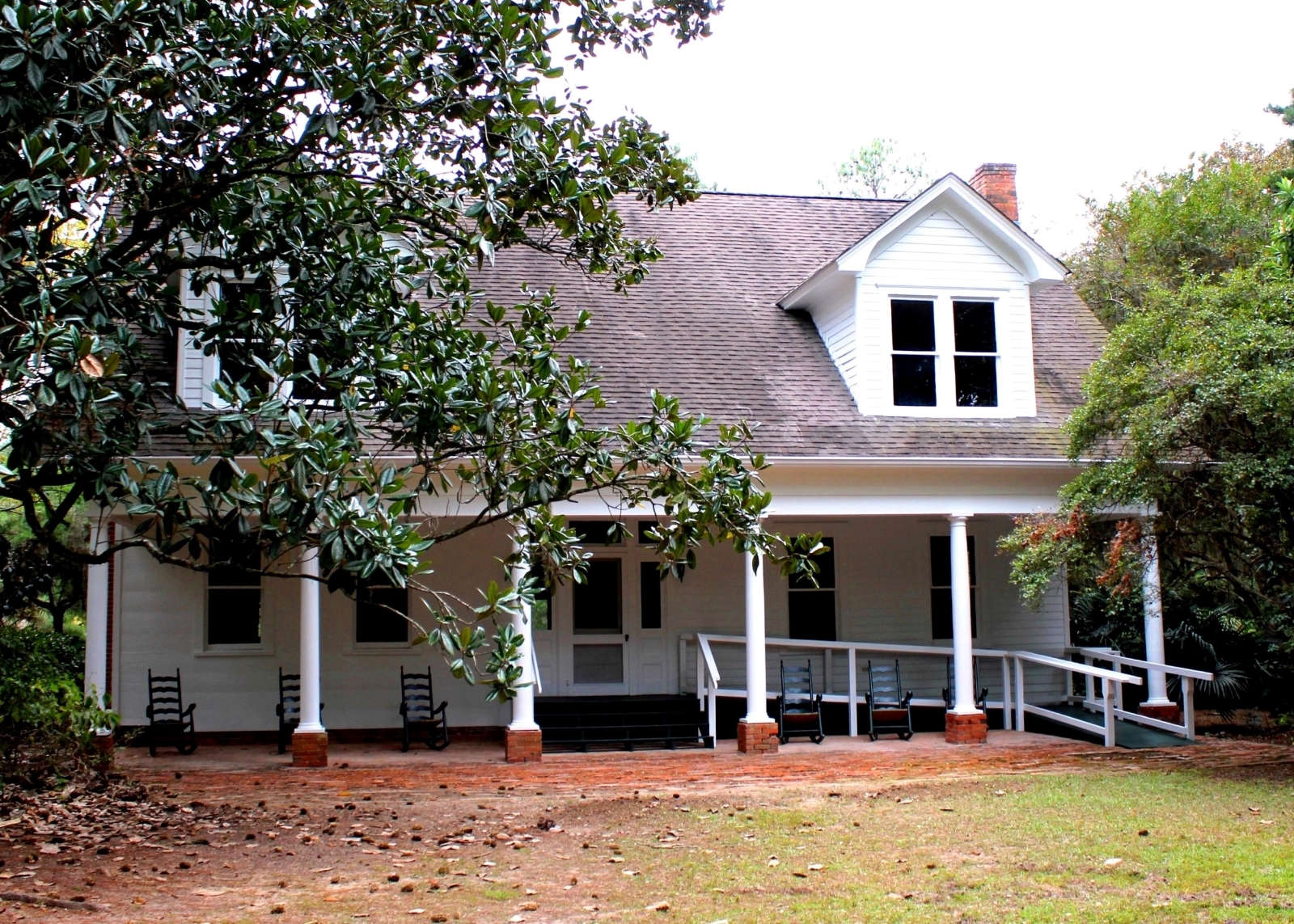 We want to thank you very much for all the ways you have supported Birdsong throughout our shared Covid experience. Thanks to you Birdsong is doing well, the trails are open to the public, we are enjoying our new plant sale format, and we are continuing our tradition of good land management. We plan to gradually return to normal operations as we proceed through the fall, and we are looking forward to brighter days and seeing Birdsong thrive in 2023.
This year we have focused our attention on resource stewardship: getting the property in excellent shape with extensive burning, mowing, and repairs to our driveway, spillway, dams, and culverts. We have also been working on completing the conservation easement, which will protect the entirety of Birdsong's acreage in perpetuity. For the rest of 2022, we would like to continue our focused stewardship by making some substantial improvements to several of our most valuable assets: the main house, office, and gardens. Here is what we would like to implement this fall: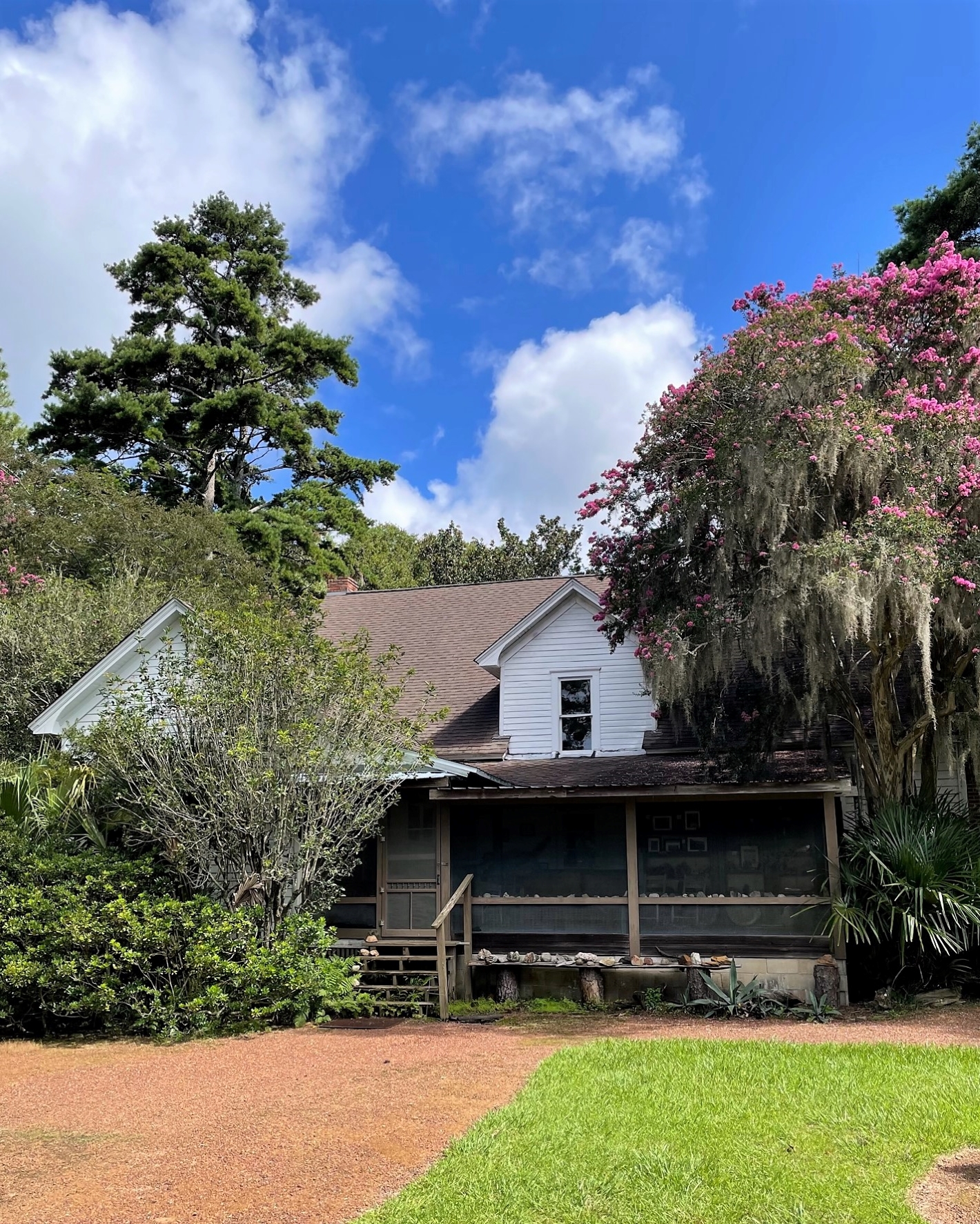 Upgrades and repairs to the house. Birdsong's historic farmhouse is an irreplaceable structure. It has a rich and complex history and serves as our only indoor facility for teaching classes, holding meetings, and giving visitors a meaningful experience at the Bird Window. Some of these proposed upgrades are needed due to normal wear and tear over the years, some to ensure the protection of the historic structure, and some to make our visitors' experiences more rewarding.
Replace and repair the house and back porch roofs (last replaced in 1994). Leaks have been found in the attic, above the hallway door, and on the back porch.
Renovate the bathroom. Our volunteer construction team has done a wonderful job replacing damaged support beams under the bathtub where there was a hidden leak. The tub has been removed and we want to renovate this space into a useful bathroom/utility room.
Re-screen the back porch. The screening is greatly in need of replacement.
Install mini-split heat and air conditioning units in the Meeting Room and Bird Window. The current window units and space heaters are very noisy, disruptive to visitors, and not very energy efficient or effective.
Improved lighting in the Meeting Room and Gift Shop.
Replace our huge water heater with a tankless pass-through heater. This will reduce expenses and be much more energy efficient.

Improvements to the office building.
Replace the shingled roof and metal shed roof. The current shingles were installed around 1990 and we are growing a nice crop of moss. The metal shed is leaking.
Paint the building. We love the dark green color, but the west side has faded after years of afternoon sunlight.

Improvements to the garden areas surrounding the house.
Tree removal. We want to hire a professional tree service to take out three huge trees that are beyond our capacity to remove. A tall loblolly, an old favorite and a beloved part of the garden skyline, was struck by lightning and is now shedding bark and branches. This is a big safety concern. One of the large old pecans next to the path has lost heavy limbs and is starting to disintegrate; this too is a safety concern. We also want to take out an enormous camphor tree. This is a non-native invasive we've wanted to remove for a long time, but we have not had the capacity to handle such an endeavor in-house.
Limb removal to protect the house. We want to cut back all overhanging tree limbs and any branches within ten feet of the house to protect the soon-to-be new roof.
Garden renovation. We want to hire a professional gardening crew over a four-month period to remove invasive and other trees, shrubs, and herbaceous plants in the gardens surrounding the main house, Bird Window, and office. We do not have gardening staff and this area has become very overgrown; we want to restore it to a beautiful and ecologically balanced garden that will be attractive to wildlife and easier for our staff and volunteers to maintain.

Implementing these improvements will enable Birdsong Nature Center to enter 2023 in excellent shape and looking its best, with the house and gardens refreshed and upgraded. We want the place in beautiful condition so that our members and visitors can enjoy all that Birdsong has to offer to the fullest. This fall, leading up to the new year, we plan to gradually re-introduce educational opportunities and events and we will open the house so visitors can enjoy the Bird Window and Gift Shop again starting on September 9th, when we return from the August break. (Some of these renovations may require us to close the house temporarily while work is being done; any change in schedule will be posted on the website.)

The new year will welcome a new phase for Birdsong – we expect to have the conservation easement process completed by December. With your support in getting our improvements implemented over the fall, we can welcome 2023 in beautiful shape, knowing that Birdsong's land and assets will be protected for future generations. This will be cause for celebration, and we will schedule a party to honor all of you who wish to participate in this Campaign.

The total cost of these improvements is $65,000. Would you like to help by making a gift to the 2022 House and Garden Improvement Campaign? We would love for you to be part of this project and your support will be greatly appreciated. Gifts to Birdsong and the Campaign are tax-deductible as allowed by law. If you wish to participate, please mail your thoughtful donation to the Birdsong office by September 15th - the mailing address is shown on the right side of this web page near the top. You can also donate online at our website's Donations page.

We sincerely appreciate your support for Birdsong and look forward to hearing from you. Thank you for considering this request. Please call Birdsong at (229)377-4408 if you have any questions about the campaign or about making a gift.

With warmest wishes, Joe Peresich President, Board of Directors

Birdsong is a 501(c)3 corporation, so your gift is tax deductable as allowed by law. If you would like to make a donation to Birdsong, please see our Donations page for information.

Thank you for your support!