Please note that an index with links to all of our Old-Timey Plant articles appears at the bottom of this page.

Crinum Lilies
June Bailey White - Plant Sale Chair

July and August -- these are the months when southern gardeners ask themselves, "Why do I live here?" Stink bugs, aphids, poison ivy, wasps, rattlesnakes; weeds, weeds, weeds, and too hot to keep up with them. Yet this time of year does have its glory--crinum lilies, the queens of southern gardens.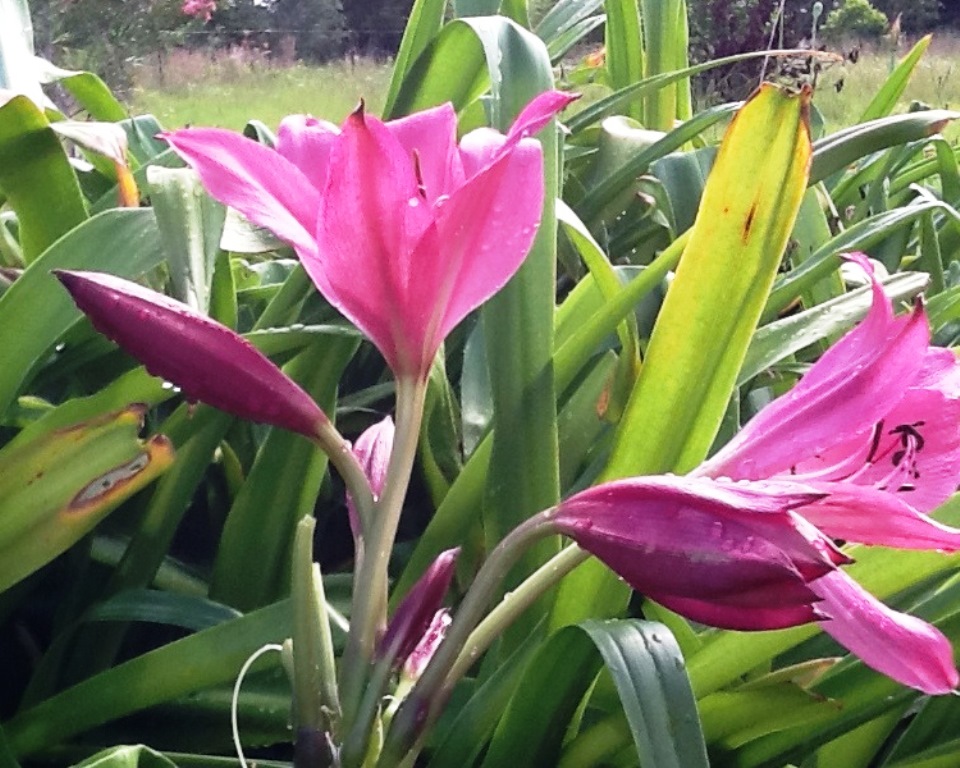 In the spring, lush strap-like leaves with fluted edges emerge from huge bulbs, twisting, turning, and arching gracefully. By mid summer a clump of crinums is like a cool fountain of green. After a summer rain the flower scapes rise above the foliage, topped with buds the size of a baby's arm.
There are hundreds of varieties of crinums, from the palest shell pink "Professor Elcan's Lily" to the glowing deep rose "Ellen Bosanquet."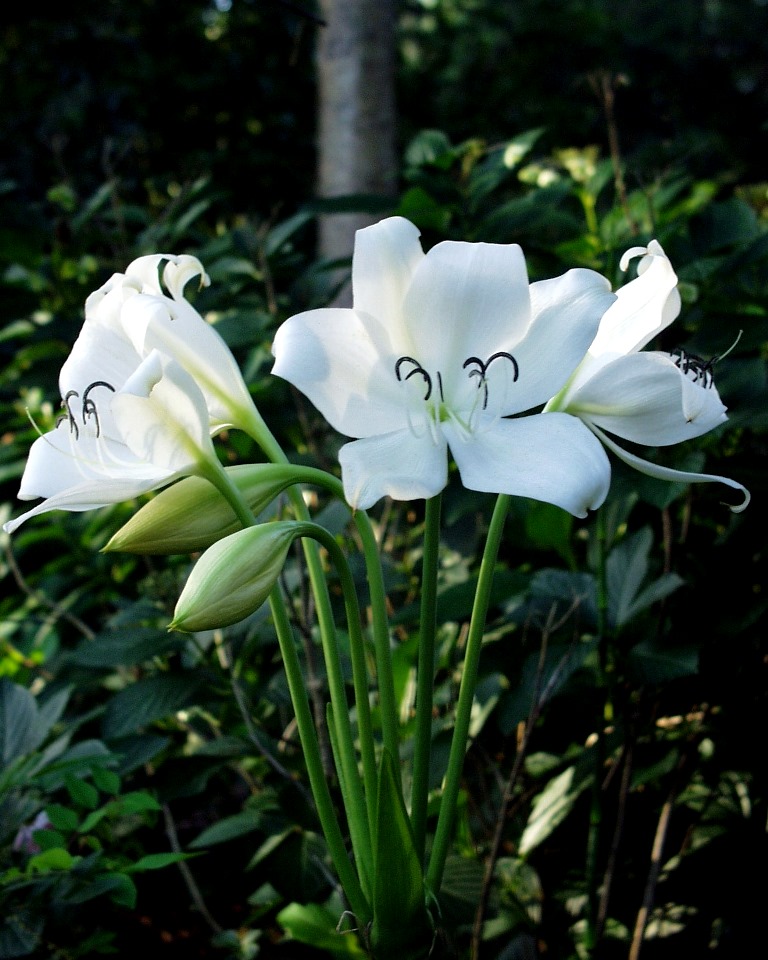 Some have exquisitely recurved petals like the beloved "Christopher Lily" and "White Queen." Some, like "Mrs James Hendry" have a spicy, carrying fragrance that can scent up a summer night. And unlike most beautiful things, you don't have to work for it. These plants are care free. Just plant the bulb, and after that you don't have to do a thing but stand back and watch it happen.
Birdsong is lucky to have several generous donors who contribute many of these old-fashioned beauties to the plant sale every year. Look around your yard now and see where you have a big empty space that needs something cool, green, and glorious, and mark your calendar for The Old -Timey Plant Sale, March 16, 2019.
Pictured above are "Ellen Bosenquet" and "Christopher Lily". Birdsong's Old-Timey Plant Sale is March 21, 2020.
~ ~ ~
Listed below are all of the "Old Timey Plant" articles. We will be adding to the list so please check back here again!