Please note that an index with links to all of our Old-Timey Plant articles appears at the bottom of this page.

Colorful Fall Trees
June Bailey White - Plant Sale Chair

Although we don't get the spectacular display of a New England autumn in south Georgia and north Florida, in a way our little fall color is welcomed with more joy and delight, because the reds, yellows, and purples sprinkled through our green and brown woods mean the heat of summer is over and our glory seasons are ahead -- fall, winter, and spring.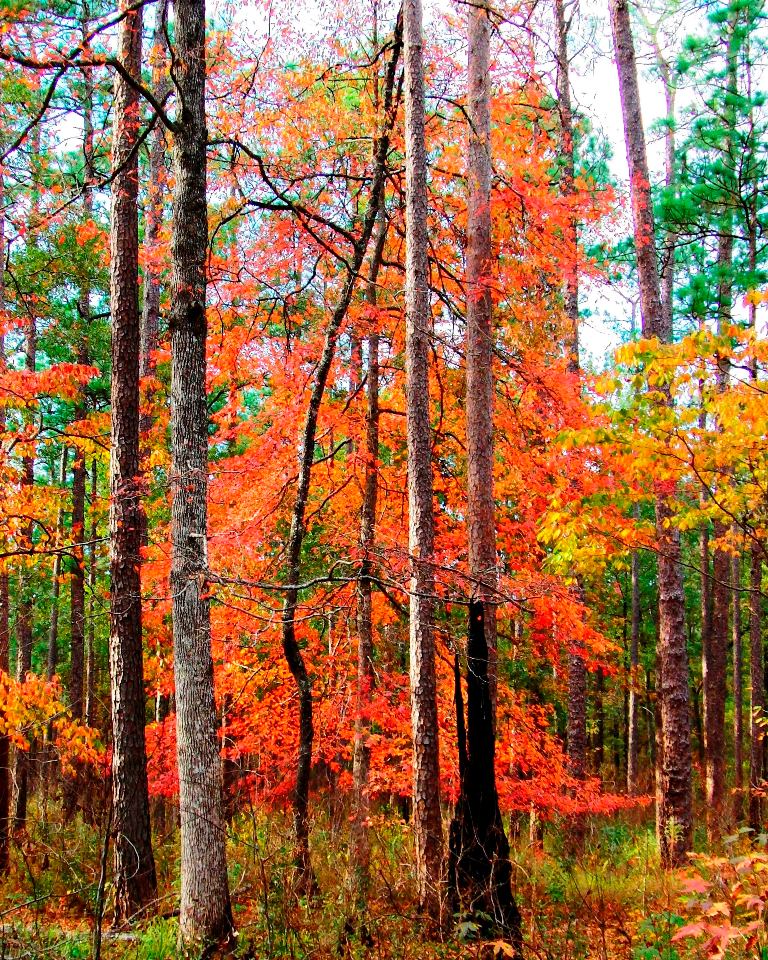 Two trees are our undisputed fall color stars: Black Gum (Nyssa sylvatica) and Sourwood (Oxydendrum arboreum). One fall afternoon I happened to come up on a black gum tree on a late afternoon in November. I rounded a bend in the road and there it was, glowing red in the low light of the afternoon sun. It took my breath away, and now I make a pilgrimage to that tree every November. Paradise Park in Thomasville has several big old black gums, and there is a group of them at the corner of South Broad and Hansell Street, between the funeral home and Paradise Park. These trees show the graceful form of the typical black gum, with graceful branches sweeping out from the trunk like a ballerina dancer's arms.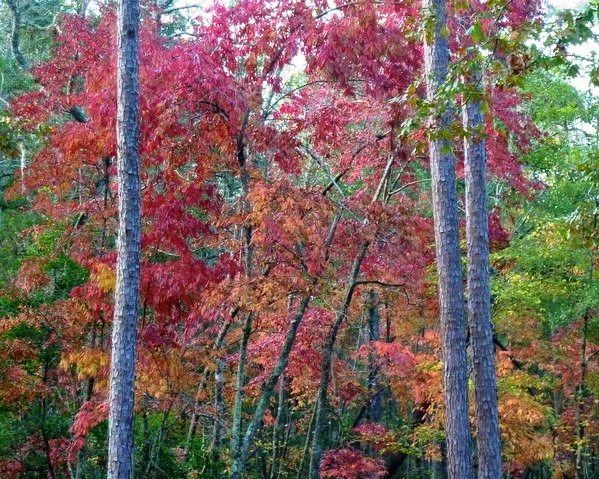 Sourwood is our other great tree for fall color. Its leaves turn all shades from yellow through orange and red. Sourwood trees often lean out as they grow, adding an interesting feature to the landscape.
By planting several of these trees together you can create a fall display to rival New England in your own yard. Black gum and sourwood trees will be for sale at Birdsong Nature Center's Old-Timey Plant Sale March 16, 2019, as well as other native trees like sassafras, silverbell, and serviceberry.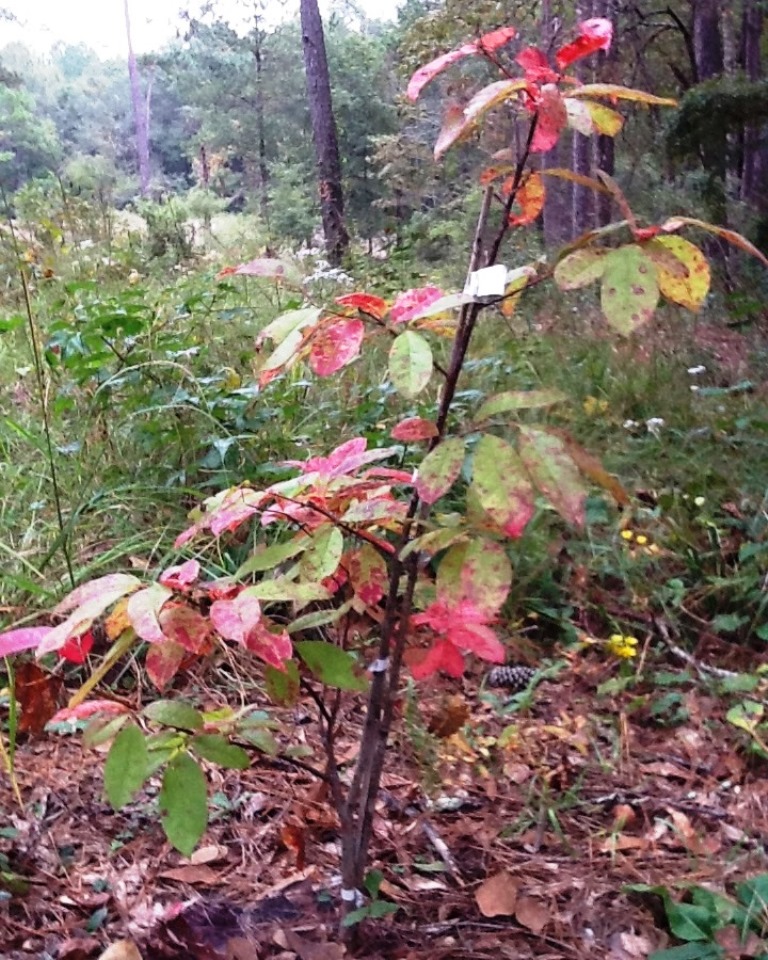 Pictured above: Black Gum (top). Sourwood at Birdsong. Sourwood bought at 2012 Old-Timey Plant Sale, and already a pretty little tree!

~ ~ ~

Listed below are several of the "Old Timey Plant" articles. We will be adding to the list often so please check back here again!