Please note that an index with links to all of our Old-Timey Plant articles appears at the bottom of this page.

Gingers - Edible and Ornamental
Kristine Dougherty - Plant Sale Committee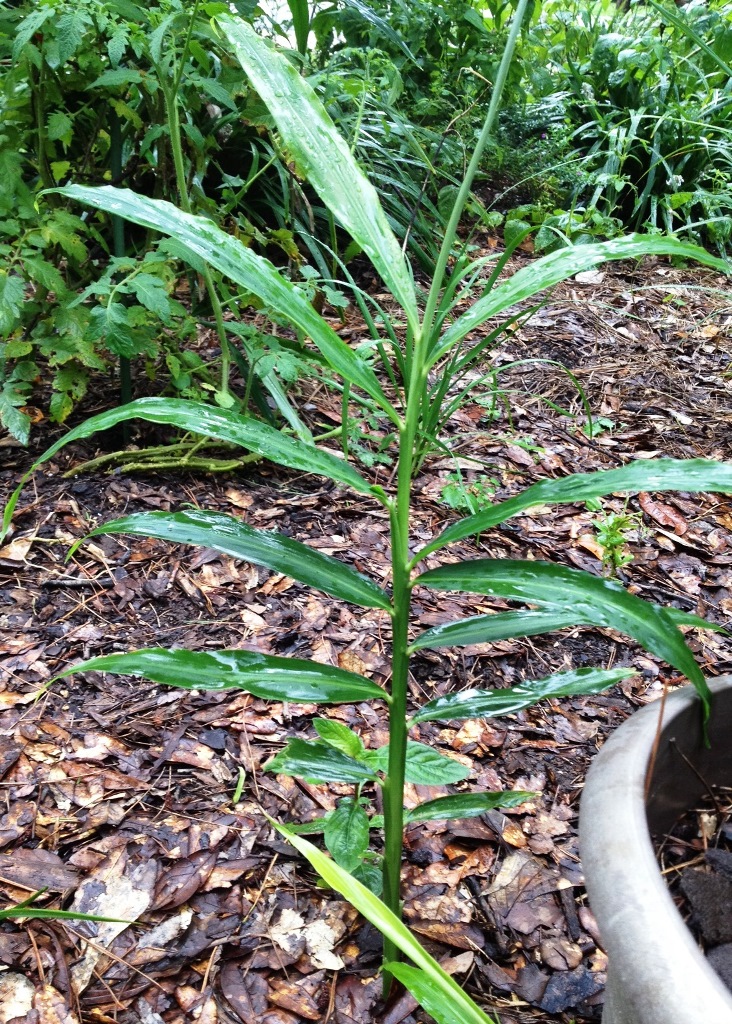 Ginger: probably the first thing you think about is the spice that you can buy in the grocery store, as a root, a powder, or crystallized with sugar. But that's just one of the plants in the family Zingiberaceae. This ginger is Zingiberaceae Officinale, and it's easy to grow in our climate. The flowers are cream colored, and the plants tend to be about three feet tall.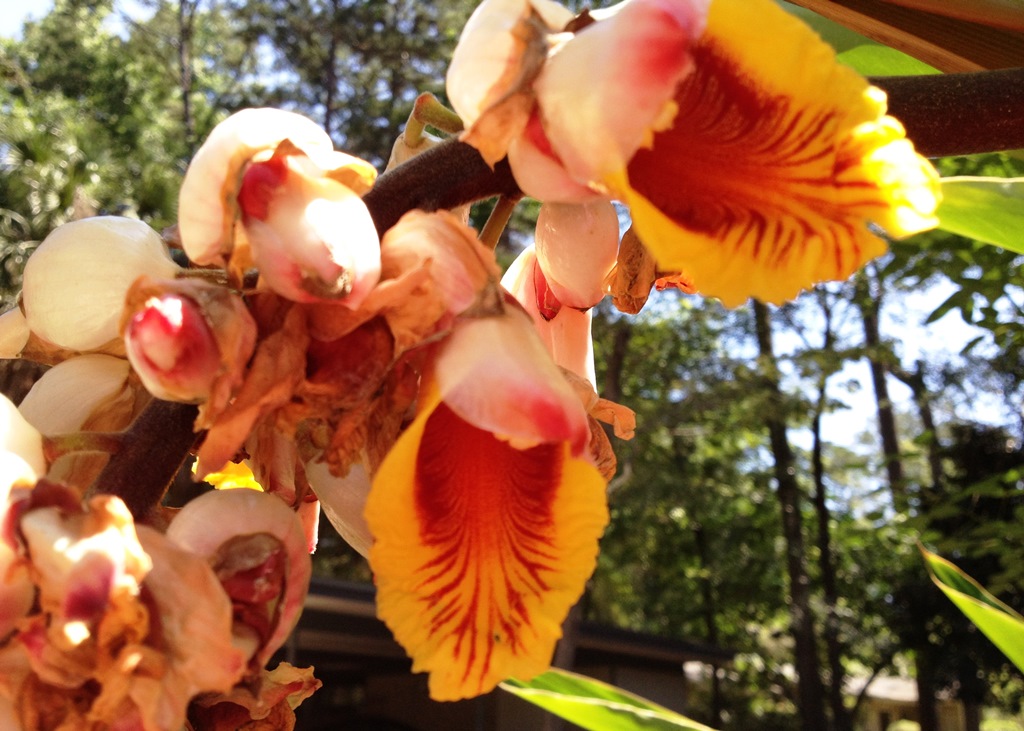 Want something more unusual and still edible? Try the Thai ginger called Galangal. It can reach 7 feet in height, with dark green strappy leaves. Like other gingers, the flowers are unusual and beautiful, starting out as a string of white globes, opening to yellow and orange flowers that are as unusual as orchids.
Another great edible ginger, Turmeric,is used in Indian cooking and is now popular for its many health related benefits. This orange root spreads rapidly, so be sure you want it where you plant it, or try it in a large pot.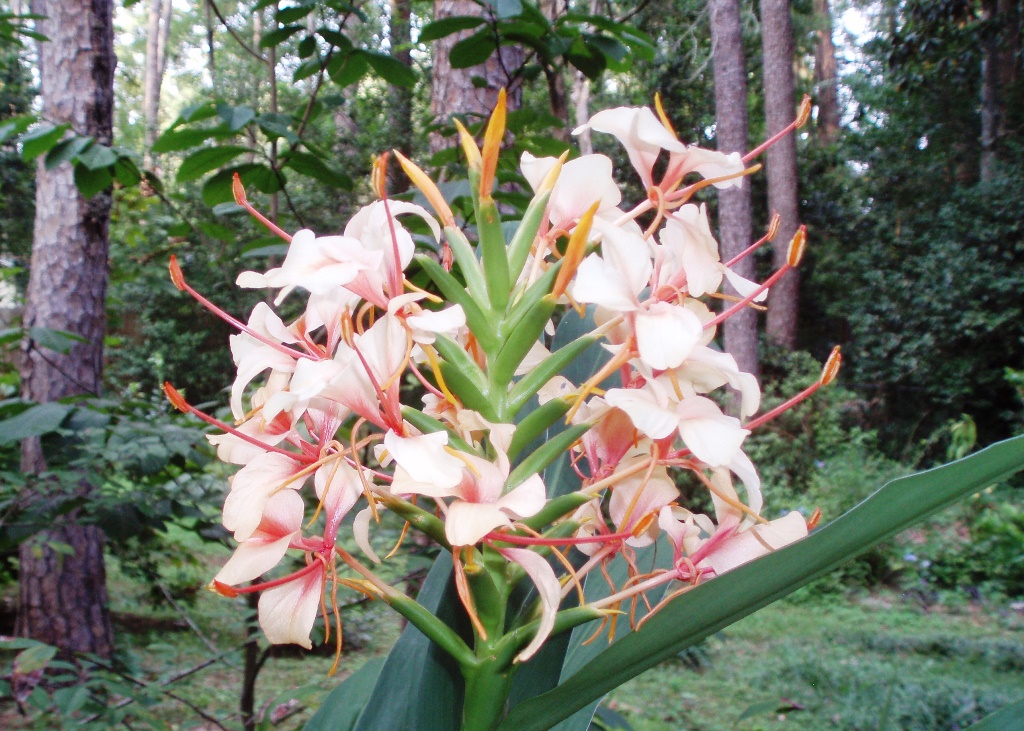 And if you'd rather just look at the lovely foliage (varying shades of green or variegated white and green) and striking flowers, lots of different plants are in the Zingiberaceae family but come from different species, including Zingiber zerumbet or pine cone lily; Hedychium or butterfly gingers; Globbas or dancing lady gingers; Kaempferias or peacock gingers; Costus or spiral gingers; and Alpinia or shell gingers. These flowering gingers range from tall Hedychiums, down to two foot tall spiral gingers and low growing shell gingers, all with long lasting flowers.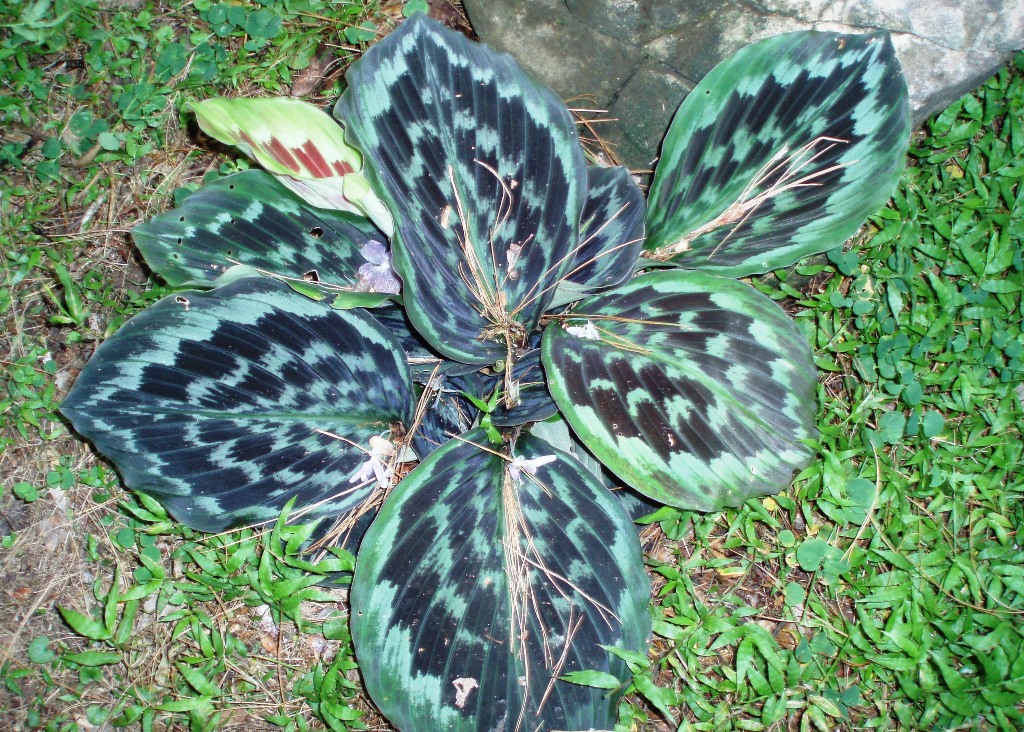 All the gingers like a sheltered spot, filtered sunlight/partial shade, warm weather, humidity and moist soil. That means they do great under your pines, live oaks, or other trees. They are not crazy about full sun, or really dry periods. They require no care except watering if we have drought conditions, and they reward us with attractive foliage and a continuing show of flowers. When we have hard freezes, the foliage will die off, but this perennial reliably returns in the late spring.
Birdsong is grateful to several donors who bring different varieties of edible and ornamental gingers to the plant sale each year. So put this year's plant sale on your calendar: The Old-Timey Plant Sale, March 16, 2019.
Pictured above: Regular edible, Galangal, peach, and hidden gingers. Birdsong's Old-Timey Plant Sale is March 21, 2020.
~ ~ ~
Listed below are all of the "Old Timey Plant" articles. We will be adding to the list so please check back here again!